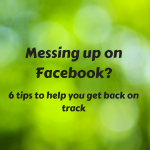 I have worked with a few clients recently who are perplexed about Facebook. They wonder if it's worth bothering with it at all. They find it time-consuming and frustrating , with its endless algorithm changes and fluctuating rules about what constitutes "engaging" content. Indeed it can be a minefield so I looked into why they were so unhappy.
And here is what I found.  Through their various stages of frustration and despair, they were making some classic mistakes which Facebook will never thank them for.
So, if you want Facebook to work for you, do not make the following 6 mistakes. 
1. Rambling on
Sometimes people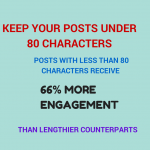 have too much to say. Luckily Twitter is restrictive but I have seen many Facebook posts that could win an essay competition. If you are passionate about your topic, it's easy to get carried away but you have to remember why you are writing a post at all. It's not a brain dump or a therapeutic session to get all of your ideas down in 100 words. The purpose should be to educate, entertain or engage me in some way that makes me take a positive action. Pressing the delete button is not a positive action. Keep posts under 80 characters. Posts with fewer than 80 characters receive 66% more engagement (likes and comments) than lengthier counterparts.
2. Always post the same type of content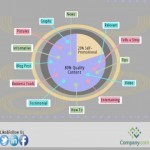 This generally happens because there is no content plan. As with any type of marketing, there has to be a plan so that you can measure whether or not you are achieving your goals. Posting the same type of content will not make your followers excited. They will switch off. Content has to be varied and fresh and remember that social media is about being social. 80% of what you post should be "social" and 20% about your company and services. To achieve this goal, you will need a mix of your own content, third party content, visuals, photos and a few funnies. A content plan can drive this and make it easy.
3. Sell to me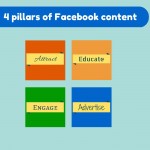 If you dare. Using Facebook as a sales tool alone will not get you far. The four pillars of Facebook marketing must be observed before you can sell to me. 1. attract people first with your great mix of content; 2. educate your audience about your expertise and what you represent; 3. engage them by asking and answering questions, commenting on others content, giving advice and then giving thanks; then and only then can you 4. advertise your wares because people understand where you are coming from, they know and like your brand and they have built a relationship with you.
4. Posting for postings sake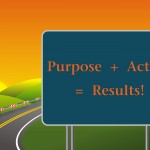 Post away but you might not get the interaction you require. It goes back to the content plan. Have a purpose for your post. Each post should relate to accomplishing a business goal. Are you trying to make me laugh on a Friday afternoon? Are you educating me about your industry or specialised topic? Or are you putting up posts that are random for the sake of it? Think before you type before you post.
5. Don't engage with me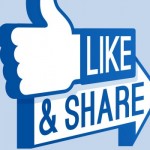 If I like some of your posts or even make a comment, etiquette states that it is polite to comment back or thank me for my time. The aim of social media is to engage with people and build relationships with them, informing you abut how to deliver even better content. If you have engaged with someone enough that they have commented or asked you a question, then do respond. Equally, if you think someone has written a great post, then not only like it but share it. They may well share some of your content in return, driving your engagement.
6. Lack of consistency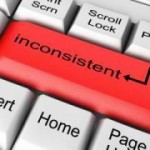 We can all make excuses about not having enough time to post or finding it hard to keep up the momentum but there are tools that can help you to manage that problem. Would you send out a flyer or brochure in the mail just once , take out a single advert in the local paper or send one email as part of your targeted marketing campaign? It's unlikely that many people would actually see  your efforts or take action on them. Marketing, whether off-line or on-line, is not a one off activity. It needs a consistent approach to be effective. Being consistent and posting regularly (and at the right time) on Facebook will help to get you results.
Conclusion
Having a strategy for why you are posting on Facebook, planning the type of content you are going to share and then sharing it consistently will not only engage an excite your fans, it will excite Facebook too.
Are there other topic you would like to read about in this blog? If so, just email me at lesley@lesleymoore.ie