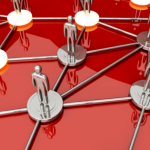 A few years ago, I carried out a benchmarking study across different types of professional service firms, e.g. lawyers, accountants, advisory, HR, etc to assess how they used online information tools to communicate internally and to market themselves externally with clients. The results showed that it was the law firms who were the most under-developed in this area.
Since then, economic and market pressures have changed the landscape, the professional services scene is much more competitive and clients themselves are demanding more from their advisors.  Clients now have more choice when selecting a legal practice and are much more informed buyers thanks to Google.  Apart from asking around in their network for opinions of your firm, they can find out about you online, checking out how you represent yourself, see who your clients are, what you specialise in and if you are a thought leader in your field. So, what you say online and how and where you say it, is critical for your reputation.
The real art of marketing legal services is no longer passive. This is where using social media tools can bring a huge advantage to your firm, large or small, if you get it right. The opportunities to engage directly with clients and potential clients are very real and to realise the benefits of this, lawyers must now do one thing. Become social.
Networking and engagement through online commentary and sharing is becoming increasingly more important for lawyers looking to build word of mouth and lasting relationships. People hire lawyers, not firms. Therefore relationships matter (as they always have offline) and this is all the more reason for individual lawyers to use social media effectively.
 Which tools should you use?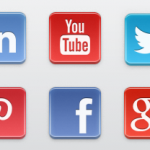 Social media tools such as Twitter, Facebook, LinkedIn and blogs provide fast and cost effective ways to keep in touch with clients and prospects, keep an eye on competitors and keep up-to-date with industry trends. But how do you know which is the best tool to use? Maintaining a presence on social media is time consuming so making a careful selection of the most relevant tools for your firm is critical.
The top tools currently used by law firms (there are many others) are LinkedIn, Twitter, Facebook, blogging and Google+ (although rare). Many law firms start out by assuming that the best social media platform for them is LinkedIn but that's not necessarily the case. It is a great B2B marketing tool but for sheer number of users, Facebook has far greater reach with 1.35 billion active monthly users. That's not the total number of users worldwide, but active users which is more important. LinkedIn has 187 million active users and Twitter has 284 million.
Facebook is often dismissed by lawyers as a place for personal networking and where younger people chat and socialise but in fact, of users aged 35+years, 80% are using Facebook for both personal and professional networking. Of this age group, only 66% are using LinkedIn.
Networking savvy lawyers are finding Facebook a good choice when it comes to building relationships and word of mouth. Consumers and businesses, at all levels, want to get to know their lawyer – personally and professionally – and Facebook provides the opportunity to do both. Twitter fits alongside LinkedIn and Facebook and is a more immediate marketing tool for announcements, promoting content and generating leads. It is also an invaluable tool for monitoring your competitors and industry developments and finding influencers who you may want to engage with.
Tailoring your content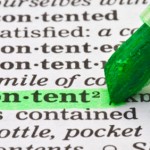 To give an example of how social media is used to great effect, one Irish law firm that seems to use social media well is Matheson.  It's the only one using Facebook, Twitter and LinkedIn. Other large firms are tending to use one or two tools and many smaller firms are not on social media at all.
On Facebook, Matheson focuses on recruitment. They use promotional videos and open day announcements and include student testimonials. They understand that Facebook is a much more personal place than other social media sites and they use this to attract potential recruits. With Twitter, the target audience is different. The firm tweet about conferences and talks they organise, their charity work and promoting their own content. On LinkedIn, Matheson works on maintaining its credentials as a thought leader by posting links to their online newsletter, podcasts and other material of their own.
Understanding the demographic of each social media tool and tailoring your content to your different audiences ensures that you are getting the right message to the right people and that they will be interested in what you have to say, developing a positive opinion of your brand. It also allows you to attract the type of business you want to expand your client base.
Earlier this year, I carried out a project with a "magic circle" firm in London, assessing how they use their information resources. They use LinkedIn, Twitter and Facebook. Again, they have segmented their markets and have several Facebook pages, e.g. a specific one for graduates, several Twitter accounts, including ones for corporate social responsibility, an anti-trust group and jobs. On LinkedIn, they have separate pages for their global offices, the UK office having 36,000 followers.
During the project I was interviewing partners and other senior fee earners in the firm, asking how they use the many costly information tools placed on their desktops. Although well used, their main port of call is to use Google as their first port of call. If they have a meeting coming up with a client, they will search to see what that person is saying and doing and they are checking social media tools to do this. LinkedIn is checked to find out current and past activities and to understand the client's key areas of interest. Twitter is being used extensively to see what clients are talking about, who they are engaging with and the issues they may be facing.
Social media works both ways. It's a great research tool to find industry and people information but it is also an important place to be found. This applies to all sizes of practice, not just the big firms. Using social media effectively is just as important for small local practices to help them stand out from the crowd and create a distinct advantage.
What should you be sharing?
Having selected the social media tool you want to use, the next challenge is what to say, what to post, how to engage your audience. Content falls into three main categories:
original written content
curated content from respected others
visual content such as photos, videos, infographics
All three are important but according to recent research by Marketo.com original written content is the most highly valued by both clients and Google alike. Google will bring the most relevant information to the searcher and measure relevance by how much content is viewed, shared and cited. The best way to deliver this content is by writing a blog. It is still the most effective way to increase your visibility on Google and it allows potential clients to know you and like your personality which builds trust before you even meet.
When you write great blog content that displays your unique subject matter expertise, others will share it on social media, helping to extend your reach even further. The trick is to use a blog to enrich your social media and to use social media to promote your blog. When you write well with passion and authority, your blog will succeed as will your online reach.
Benefits of social media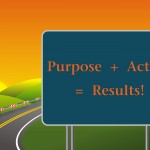 There are some huge benefits to engaging with social media as part of your marketing mix. They are:
Practical:
Increased exposure online
Increased traffic to your website
Improving search rankings
Reduced marketing expenses
Business:
Generating leads and finding the work you want
Developing loyal fans and followers
An insight into your marketplace
Building your reputation
….which ultimately leads to improved sales with the type of business you want to attract.
Of course the benefits come with key challenges and the biggest one of those is time. One of the most important success factors with social media is consistency. Posting to the sites regularly, blogging regularly, it all takes time and effort.
However, if you take a strategic approach, perhaps starting with one social media platform and plan what and when you want to write, then you will have a greater chance of success. Your consistency will pay off by receiving feedback and comments from people, allowing you to engage with them, build relationships and deliver the content they want. This can only help you to develop a more effective law practice meeting the needs of your target audiences.