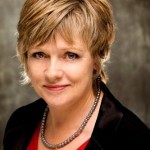 Lesley Moore Consultancy Services is the place to go for all your digital marketing needs. We help clients to de-mystify and understand the digital world, identifying the best tools and techniques to create impact for your business.
We work with you to understand your specific business goals and develop a digital marketing strategy that will boost your company's reputation and drive sales.
Lesley has run her own successful business consultancy in the UK for the past 15 years and in early 2013, she moved to the West of Ireland. Since then she has been bringing her digital marketing expertise to SME's in Ireland, helping them to grow and develop their businesses.
Lesley has an MBA from Cranfield Business School in the UK and recently achieved Distinction in a 'Professional Diploma in Digital Marketing' from the Digital Marketing Institute in Dublin. 
Tel: +353 87 737 2368      Email: lesley@lesleymoore.ie