I understand. It takes time. You have more pressing things to do. You only have so many hours in the day. You spend enough time already on social media. You have nothing to write about.
I have heard it all before and these are all very valid reasons not to write a blog but if you really stand by these excuses, you will be missing out on one of themost important aspects of your digital strategy. If you want to be known for your ideas and thoughts in your interest or business sector, then the most effective path, though under-rated, is through blogging. The blog should be the hub for your social strategy.
When people attend my social media workshops they are focused on which platform to use for their business. Some people might use Facebook as their main communication tool, others use Twitter or LinkedIn. Of course you need to use the best medium for your message but one thing to be aware of is that these platforms are forever evolving, changing their algorithms and rules and could merge, change or disappear overnight. Your content may go with them. Making sure that you own and control your own content prevents you from being vulnerable and that is where a blog becomes a very valuable asset.
Writing is still the most definitive medium for demonstrating expertise on the web. There is always a need for expert content.
If I carry out any research on a topic, I often search specifically for blogs on that topic because I know that the information will be up to date, informative, generally written by a notable or credible expert and lead me to other trusted sources of information.
Writing a blog is a bit like writing an article. They don't have to be complicated and long, just informative and engaging. I follow many bloggers online, some for business purposes and keeping up to date and others for entertainment or general interest. I am a member of a local group called Mayo Bloggers on Facebook https://www.facebook.com/groups/mayobloggers/ and the variety of bloggers contributing to the page is wide and varied but always interesting. It is a place to go for entertainment, inspiration and education.
I follow other serious bloggers who write about social media and blogging e.g. www.jeffbullas.com  amongst many others. I read these blogs as if I am reading a daily newspaper. It's where I get my up to date information, hear about the latest news and trends, find some inspiration and generate ideas for my own business.
 Here are 6 reasons you need a blog:
1. Creating original content with your target user in mind will build your credibility and position you as an expert
As you writ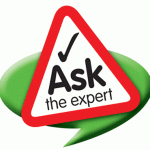 e on a consistent basis for the audience you have defined, people will follow and anticipate your next blog post. Consistency and quality of content are key to this success.  The more you write around your chosen topics, you will soon build a body of work that demonstrates that you know your industry/business/interest area and followers will see you as the destination for this type of content.  As well as informing people, the aim is to engage people in discussion and debate about your blog topic. That is where the real value starts.
 2. It helps you to focus on what is important in your business
To keep a blog going, you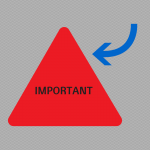 need a plan or schedule to stick to. As you are thinking through topics that are interesting to write about, you are actually thinking through what is important, inspiring or newsworthy in your business or business sector right now. This can help you to prioritise activities, highlight important issues and focus on the areas of your business that you want your customers hear about.
3. It provides inspiration for content to share and adapt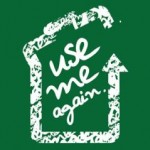 Having taken the time to write and maintain a blog, re-purposing the content in as many ways is possible will give you real value for your efforts. Rather than just posting a link to the blog, the material can be re-used in many different ways e.g. a Slideshare presentation, speeches and corporate workshops, posts for LinkedIn, a Facebook update, the basis for a podcast or short video. The content is given longevity and can be an ongoing source of information.
4. It generates ideas and engages people within and outside of the business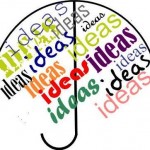 Having to sit down and plan the content for you blog really helps to generate ideas and can be a very creative process. It is an opportunity to get other people in your organisation involved with the blog perhaps by asking specialists to contribute content. There is also the opportunity to ask a client or other external experts to contribute a guest blog, thereby increasing the validity of your content.
5. It gives you an excuse to talk to clients, potential customers and other experts about your business area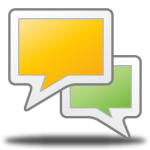 The blog should invite comments and discussion amongst your readers. Your blog is truly working for you if a customer or other expert in your area starts an online discussion about the points you have made. Respond to them as quickly as you can. This is the engagement you need to position yourself as a credible expert in your area.
6. It is a great way to get feedback and get to know your customers better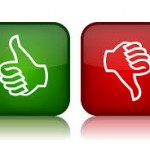 Feedback on your blog is to be invited and valued. If you receive feedback, it can guide you to what people are thinking and perhaps give you better clues as to what your customers are looking for. If you are discussing a real pain point that your business is trying to solve, then feedback or comments from people can be invaluable in testing out if these are right or if there are other areas of concern that you should focus on. It is also an opportunity to directly ask your readers what issues they would like you to write about.
This is Part 1 of a 3 part series about blogging. Part 1 discusses the need for a blog. Part 2 discusses how to get your inspiration and keep writing. Part 3 discusses how to promote the blog and engage with your target audience.
In Part 2 of this series next week, I will be looking at how to get inspiration for your blog and how to maintain the momentum. Meanwhile, get planning!